Here are a few of the most frequently asked questions about our services: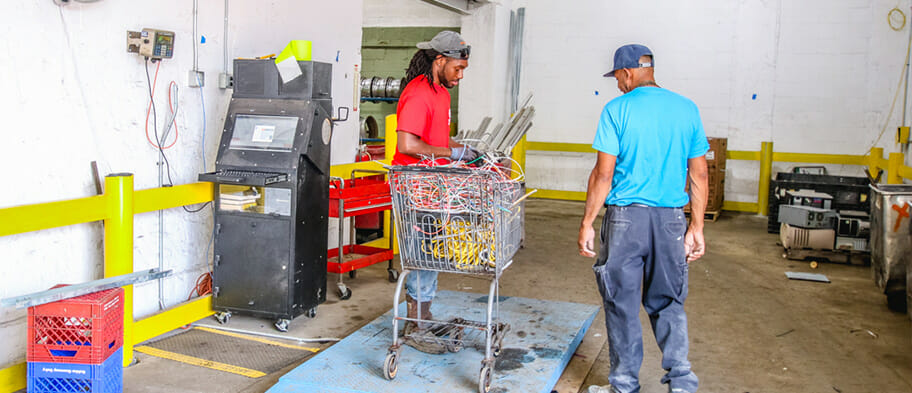 "What should I do when I show up to scrap something?"
Upon arrival you will need to check in with our scale operator. You will need a valid form of identification so we can input your information in our system. After checking in you are ready to scrap! For larger scrap ferrous metals pull up to our full length, state certified truck scale for a quick inbound and outbound weight. For smaller items and non-ferrous metals pull under our enclosed canopy and our professional staff will assist you.
"How much can I actually expect to make?"
The amount of money you can expect to receive scrapping material is dependent on 3 things: Type of material, weight of material, and current market value. We have numerous different ferrous and non-ferrous commodities ranging from $0.05/lb. and exceeding $12/lb. The more weight you bring in the more money you can expect to receive! All pricing is subject to fluctuation due to market conditions. Call or stop in today so we can help you turn your scrap into cash!!!
If you still have questions, don't hesitate to ask. Give us a call at (586) 949-2475 so we can get you the information you need.