GT Michigan Scrap Recycling
1411 E 8 Mile Srv Rd
Hazel Park MI 48030
ph: (248) 543-2500
Working Hours:
Monday to Friday: 8 AM-4:30 PM
Metal recycling is an important practice towards a sustainable environment and a thriving business. If you're a contractor, commercial businesses or school in the Hazel Park area, don't let your scrap metal go to waste. Sell scrap metal instead and increase your revenue! GT Michigan will buy scrap metal from you and offer you immediate cash for it. We also offer metal recycling for residents looking to declutter old appliances and other items containing scrap metal that are taking up space at home. Swing by with your scrap metal, get weighed on our state certified scale and walk out with your pocket full of cash!
GT Michigan has the metal recycling solution that will fit your needs. We will assist you through the entire scrap metal recycling process to ensure you are taken care of every step of the way. We offer competitive pricing and have an ATM on-site for immediate cash.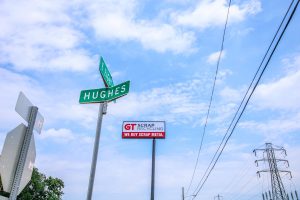 We Buy All Scrap Metal
Whether you're getting rid of an old cast iron stove, a pile of electrical wires or unused fencing material, we'll take it all! Sell scrap metal of all types, ferrous and non-ferrous metals, at GT Michigan. Bring your scrap metals to our metal recycling facility and we'll work with you to meet your needs. Metals we accept include but are not limited to:
Cast Iron: Commonly found in pots, pans, stoves, grills and automobile engines.
Brass: Musical instruments, decorative furniture, plumbing and ammunition
Steel: Widely used in construction and manufacturing and can be found in machine tools, steel bars, blades and spring
Aluminum: Can be found in railways, kitchen utensils and food cans.
Copper: Used primarily in the electrical industry and can be found in wiring, generators and motors.
Bring all your unused scrap metal to our Hazel Park scrap yard. Rely on our skilled, friendly metal recyclers to help you weigh the scrap you bring in and offer you top dollar to walk away with!
Scrap Metal Recycling in Hazel Park, MI
Don't let your scrap metal go to waste and miss the opportunity for some extra cash. Metal recycling is beneficial for you and the environment so visit us at GT Michigan in Hazel Park to take care of your community and your pocket! Our team will ensure you have a rewarding experience here at GT Michigan. Bring your unused metal to our scrap yard in Hazel Park, MI or contact us today for a free consultation. If you're outside of the Hazel Park area, we have two other convenient locations in Metro Detroit.
GT Michigan Scrap Recycling is conveniently located at 1411 East 8 Mile Road, Hazel Park, MI 48030.