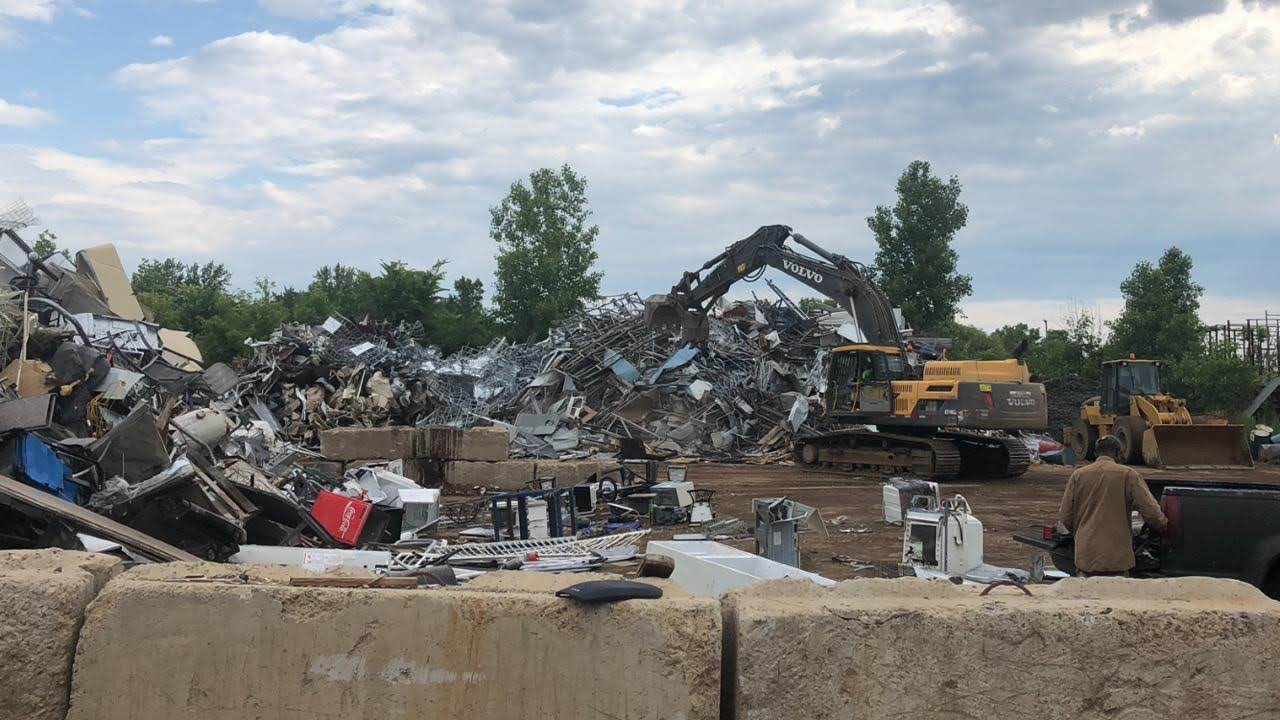 It would be nice if you had some extra money to help cover your living expenses or have fun with, right? Your reason may be different from the next person's, but we could all use more money. You can make some fast cash by visiting a Detroit scrap yard. It is easy but most people have no idea how to get started. This guide will give you tips to walk you through the entire process so you can start collecting and selling scrap metal.
Learn about what you can scrap
Before you can make money at a scrap yard, you need to know what you can scrap. You should be familiar with ferrous and nonferrous metals. Ferrous metals contain ferrum, which is commonly known as iron. They can be easily combined with carbon and other elements for increasing strength.
Ferrous metals include:
Cast iron
Wrought iron
Alloy steel
Structural steel
Carbon steel
Nonferrous metals do not contain ferrum, they include:
Copper
Aluminum
Stainless Steel
Lead
Brass
Detroit scrap yards often collect E-waste, this refers to old electronic devices, such as computers, printers, tablets, computer towers, hard drives, and copy machines. Old electronics contain precious metals like gold and silver which can only be removed using special processes.
Finding scrap sources
Now that you know what can be returned, you need to collect metal or e-waste to exchange. Collecting scrap metal can be a one-time project at your home or business, or you can make it a regular activity if you find the right sources. If you are looking for scrap metal in your home, check your garage, attic, or storage room for unused metal furniture, electronics and appliances that can be traded for scrap. If you wish to turn scrap collecting into a regular activity, you can ask permission from property owners with buildings and demolition sites. Some homeowners find broken appliances, old bed frames, and other unwanted items to be a nuisance rather than valuable sources of money. Send out flyers or visit Craigslist to announce you are looking for scrap and search for people that are getting rid of it.
Find the right scrap yard
After collecting your scrap metal and electronics, you need to find the right scrap yard in Detroit. You should find out what they will accept. Some scrap yards will not accept your scrap for a variety of reasons. For example, some yards will not accept your metal if they have Chlorofluorocarbons (CFC's) or other refrigerants. Get the right Detroit scrap metal prices by calling around, visiting websites, and traveling to company locations so you can collect information to find out who is paying top dollar in Detroit.
Getting the right prices is probably the first and most obvious idea for finding the right scrap yard. However, there are a lot of other things you need to take into consideration. Learn about the reputation your chosen scrap yard has. Read customer reviews to learn about what Detroit scrap metal yards are reputable and trustworthy. This will help lower your risk of getting scammed. Also make sure your scrap yard facility is using state certified scales and has a professional, knowledgeable staff.
Getting paid!
The most rewarding part of scrap metal recycling. To make sure your items are not stolen, you will need to bring your driver's license. Collecting and selling scrap metal to a local Detroit scrap yard is a great way to earn money.